How can you be certain that your home is built with quality? Years ago, you had to place blind trust in the word of the builder or salesperson. They might tell you that your home had super insulated windows, or the latest and greatest energy efficient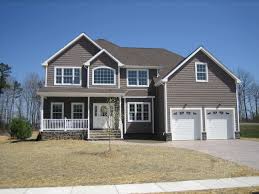 heating system, or brag about the layers of insulation installed throughout the framing. And if they were convincing enough, you would buy the home and hope that it was as good as claimed. It was hard to find undeniable evidence that it was truly a quality home.
A HERS rating changes that because it sees beyond the obvious parts of the home. HERS stands for Home Energy Rating System and it provides an accurate way to see exactly how well the home is built from an energy efficiency point of view. Using a strict testing guideline, HERS provides a precise numerical value to the home, which can be placed on a scale called a HERS Index to show you whether or not it is built with quality.




Simply using the right components is only the beginning. Quality construction means using the best materials and systems and installing them with care and competency. When you think about it, how do you know that those super insulated windows were installed and sealed in place by someone that really cared about quality? Or, how could you be sure that the contractor that installed the insulation paid close attention to detail, making sure that all roof, wall and window voids were filled completely? Or that wall penetrations were sealed or that electrical outlets were insulated to prevent air movement. What about the ductwork within the home. Since most of that is out of sight, how could you be sure that it would move conditioned air efficiently?
Unfortunately it is the parts of the home that you cannot see that have the greatest impact on energy usage. And it's those areas that you knew the least about. That is until HERS testing became available. HERS testing uncovers the blind spots to reveal those parts of the home that are hardest to inspect. The HERS rating assigns a precise number to help evaluate the expected energy performance of the home.
If the home is drafty because of a low quality insulation or window installation job, the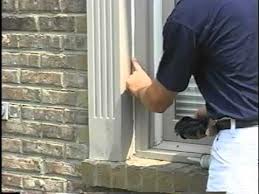 blower door test will show it. Include infrared testing and you will see even more of the problem spots. If ductwork is leaky causing inefficient air movement, the duct blast test will reveal that shortcoming. The HERS rating produces a hard number which is based strictly on performance of the home. There is no opinion or salesmanship involved. The home gets the HERS score it deserves.
Building a quality home is about installing the best materials together with quality craftsmanship. And it's about making every contractor on the job accountable for the overall performance of home. HERS ratings creates accountability which insures that you will be buying and enjoying a quality built home.